Day 1, San Jose.
Hotel Presidente.
http://www.hotel-presidente.com/spanish/
Reception at the airport by a representative of Costa Rica Travel Blue followed by a 20 minute transfer to the President , where you will be waiting a delicious welcome dinner.

Located in downtown San Jose, Costa Rica, the iconic Hotel President is an urban destination. With its vibrant atmosphere , modern decor and exceptional service, this four star hotel is a symbol of hospitality and cultural life of the capital of Costa Rica , located just steps from the Gold Museum , National Theater , souvenirs and restaurants. The best way to explore the capital before the wonderful journey that awaits you in beautiful Costa Rica.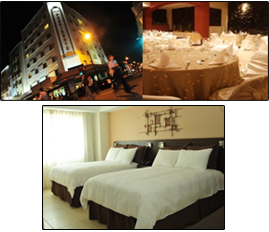 Day 2, Puerto Viejo,
Hotel Cariblue. http://www.cariblue.com/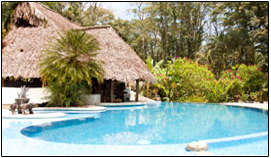 This day we are having breakfast at the hotel and then take a trip of about 3 hours through the majestic rain forest of Braulio Carrillo National Park , reaching south Costa Rican Caribbean .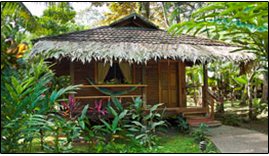 The rest of the day free to enjoy the beach, the rich Caribbean food, read a book in a hammock or relax in the hotel pool.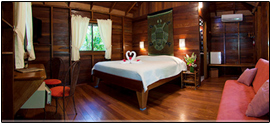 The Caribbean side is known for its variety of aquatic ecosystems and its sandy beaches of different colors, ideal for the beach environment and activities of various kinds. The perfect example of a Jungle and Caribbean beach.

Day 3,
Exploring sea and land in Cahuita National Parque.
In this area there is an activity that definitely cannot miss, that is Snorkeling in Cahuita and walk through the Caribbean jungle, which is why we have included in the program and can see its description and photos,.

Day 4, Bocas del Toro, Panamá.
Hotel Playa Tortuga
http://hotelplayatortuga1-px.trvlclick.com/espanol/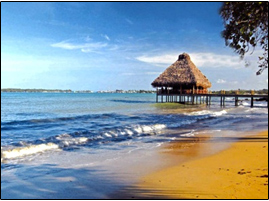 Bocas del Toro offers visitors a great diversity of attractions and natural environments difficult to find in other regions of our continent islands full of sun, beaches that compete with the best in the Caribbean, living coral reefs in clear waters, islets mangrove lake scenery and a Biosphere Reserve that protects examples of the ecosystems and natural resources within the province, as a tribute to our future generations.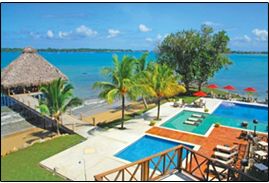 Located on a Caribbean island, the Hotel Playa Tortuga offers a private waterfront pier for the convenience and enjoyment of activities and tours we have for you in the paradise islands of Bocas Del Toro.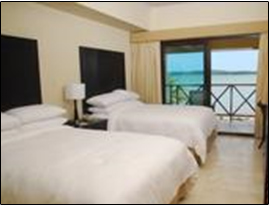 The Turtle Beach Hotel is 5 minutes walk from the beautiful town of Bocas del Toro , where you will find all kinds of restaurants , souvenir shops and the famous discotheque The Wreck for those wanting to dance.
Day 8,Transfer to the airport for your return flight.
End of trip